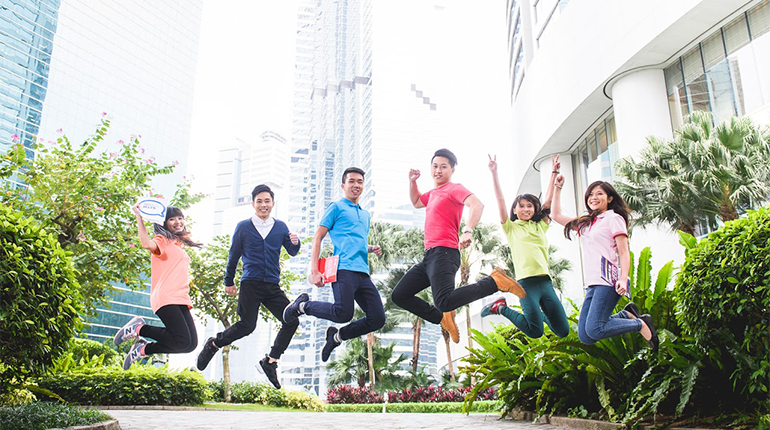 Three students in Hong Kong has won the 2017 British Council IELTS Prize to pursue their dreams of studying overseas. Our three local winners are Ms Ngar Lai Cheung Annie, Mr Ayush Kumar and Ms Wai Shan Louise Yu, each of whom will receive a prize valued at HK$22,000.
One of the Hong Kong local prize winners, Wai Shan Louise Yu, has just embarked on her postgraduate studies at the University of Sussex, and commented that British Council IELTS had made her dream come true. She said, 'Studying abroad has always been my dream. Having studied in Hong Kong all my life, I would like to experience studying and working abroad on my own. Thanks to the IELTS Prize, I can now pursue my postgraduate studies in the U.K. over the course of two years.'
Another prize winner, Ayush Kumar, will be pursuing his undergraduate degree in Bioengineering at the University of California, Berkeley this coming fall. 'I feel extremely grateful and privileged to have been granted this opportunity,' said Ayush. 'IELTS is a rigorous and comprehensive English proficiency exam, and by preparing for and taking the exam, my English speaking and writing abilities have been refined and improved.'
Our third local prize winner is an actress. Ngar Lai Cheung Annie is not only grateful for the honour of being an IELTS Prize winner, but also strongly believes that IELTS has been helpful in getting her ready for upcoming challenges. She said, 'I am going to study acting at a prestigious UK drama school.  It's a great challenge to study drama and act in a second language.  IELTS sets out a clear benchmark for me to work from.  The achievement I got in IELTS also gives me confidence to live and study in the UK as an actress.'
As an IELTS official test centre, the British Council provides full support in preparing students to take the IELTS test, including the 30-hour free Road to IELTS, which is specially designed online practice material for registered students, and access to different preparation materials.