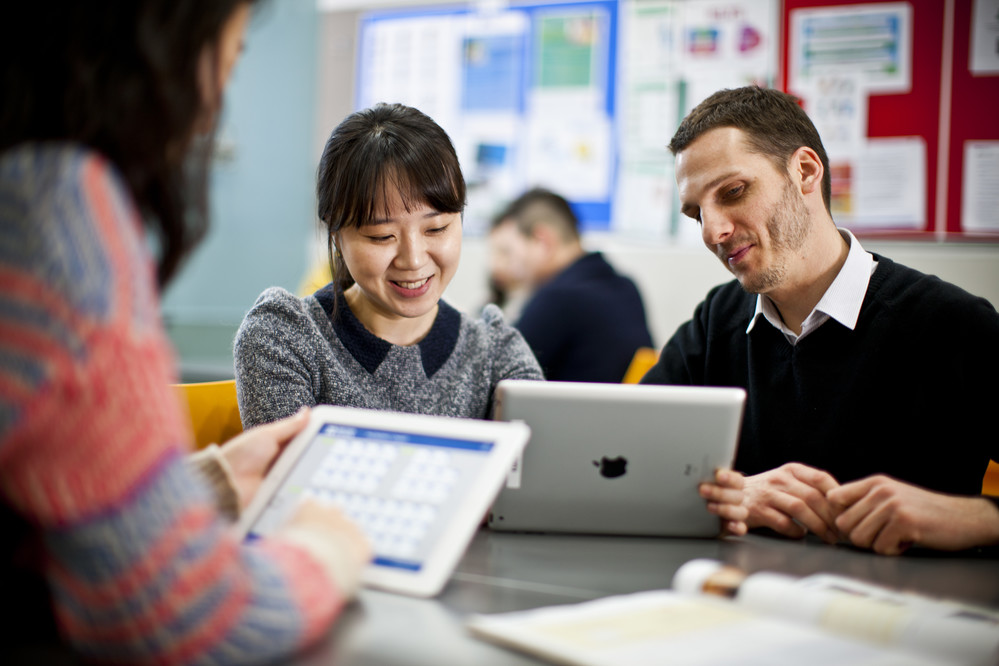 Our IELTS preparation courses give you the confidence and skills to get the results you need in the IELTS exam. If you intend to study or work where English is the language of communication, IELTS will give you an excellent measure of your skills.
IELTS Language Preparation
Our IELTS Language preparation courses are separated into 3 levels. These courses develop your language competency with a focus on exam techniques and skills. You will be introduced to and thoroughly practise the language skills and exam techniques for all aspects of the IELTS exam, from recognised course books specific to your needs.
IELTS Exam Skills Modular
Specifically designed for Hong Kong learners, this modular course consists of four modules – Speaking, Academic Reading & Listening, Academic Writing Task 1 and Writing Task 2. You can focus on the particular skill you need to develop or take all four six-hour modules.
IELTS Exam Skills One Day Workshop
Learn practical and simple techniques just before your IELTS exam to help you achieve your best score. This intensive six-hour day of study has speaking and reading in the morning session and listening and writing in the afternoon.
IELTS full mock exam
Get the most authentic exam experience in Listening, Reading, Writing and Speaking in our new IELTS full mock exam. You will receive 1-to-1 personalised post-mock exam feedback and help from our IELTS experts on how to improve your performance in all the key areas of the exam. Learn more in the 'IELTS Full Mock Exam' section.
On our courses, you will:
receive tips, practice and feedback to go into the test fully prepared for the challenges ahead
look at authentic exam papers to practice and explore each exam area
maximise your potential score with useful language and vocabulary specific to the exam
feel confident in answering questions quickly and effectively by developing an awareness of common topics and question types
learn with British Council IELTS experts who are trained to help you realise your potential.
receive an IELTS full mock exam with feedback and comments from trained IELTS professionals.