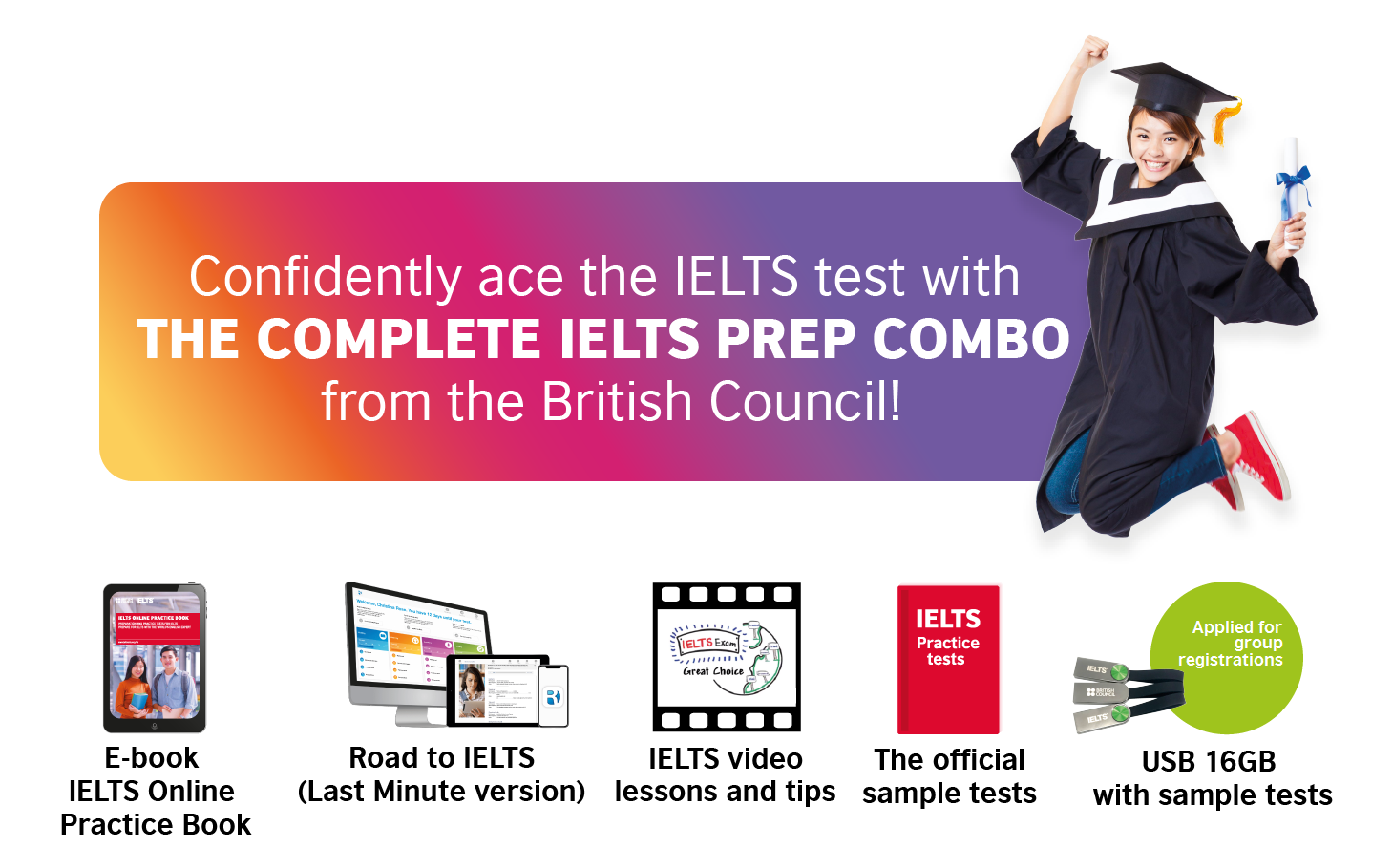 Being the proud co-owner of IELTS and the world's English expert, British Council offers our test takers a suite of preparation tools and resources that aim to help test takers achieve their best possible scores in IELTS. We proudly present to you our complete IELTS Prep Combo, exclusively at British Council IELTS and offered for British Council test takers in 2019.
Book your IELTS test with British Council on any test sessions in 2020 to get the complete IELTS Prep Combo.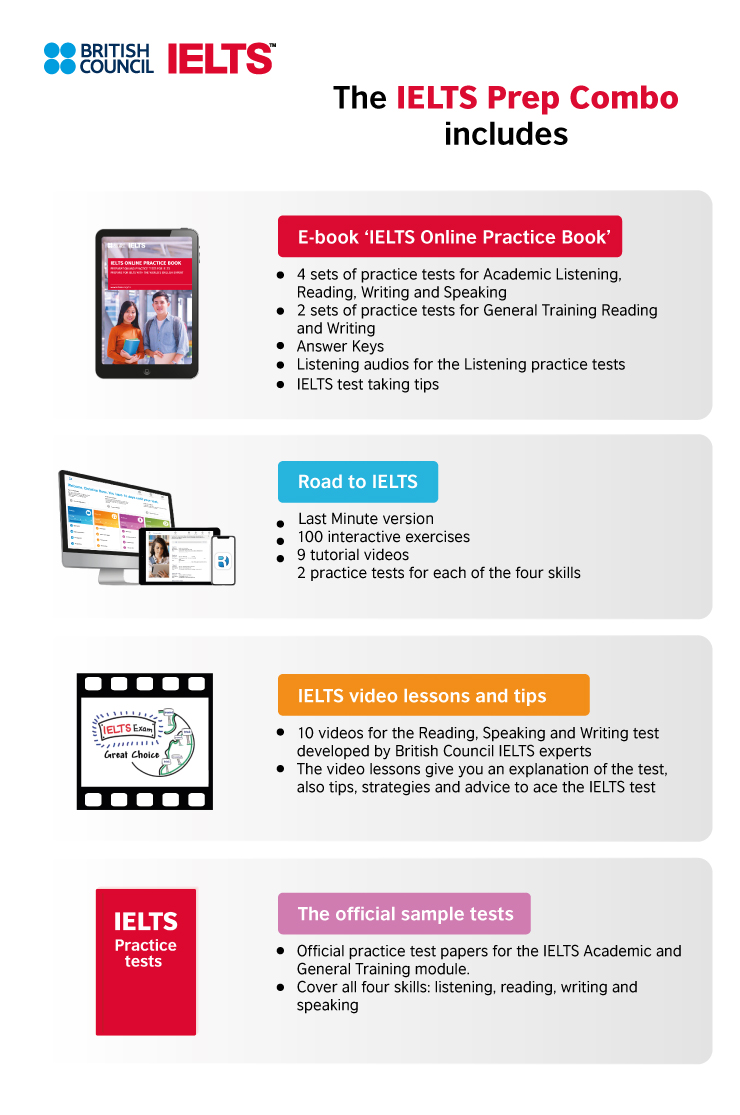 Disclaimer:
The offer is applied to registrants for a paper-based OR computer-delivered IELTS test for any test session in 2020. USB 16GB with sample practice tests is only applied for online registrations.
Fill out the application form to register your interest. Once the form is completed, you will be contacted by our Customer Management team within 48 hours
Once you complete the registration, you will receive access to the IELTS Prep Combo via email address. Please use correct email address when you register for the gift
The British Council reserves the sole and absolute right to withdraw, amend and/or alter any part of the whole terms and conditions in relation to this promotion at any time without giving any prior notice to the test takers and the test takers agree to be bound by those changes
The British Council shall not be liable for any claims by the test takers or third-party claims or loses of any nature, including but not limited to, loss of profits, punitive, indirect, special, incidental, or consequential damages or for other damages and any related claims of any nature, including direct, indirect, third-part, consequential or other damages resulting from or in connection with this promotion.
In case of disputes, the decision of the British Council shall be final and conclusive.
The offer is not valid with any other offer / or cannot be combined with any other offer.
Limited stock and limited time offer - REGISTER NOW while stock lasts.
 For more information, please call our free hotline 1800 1299.