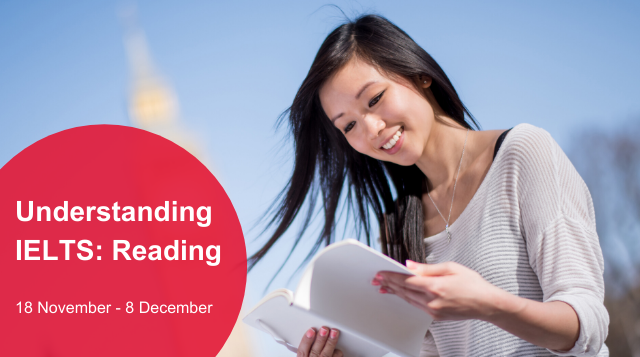 Understanding IELTS: Reading
Are you looking for practices and tips to help you do well in IELTS Reading test?

Be well prepared for the IELTS Reading test with the British Council's free online course "Understanding IELTS: Reading".
Starting on 18 November, this 3-week interactive course will help students taking the IELTS test to prepare well for the Reading component. You will become familiar with the format of the Reading test and develop reading strategies to help you ace this test component. You will also have a chance to practise your English and get expert tips on how to reach your goals.  
This course is one of the British Council's four Understanding IELTS courses. The four courses together will give you a complete guide to everything you need to know as you prepare for the IELTS test.