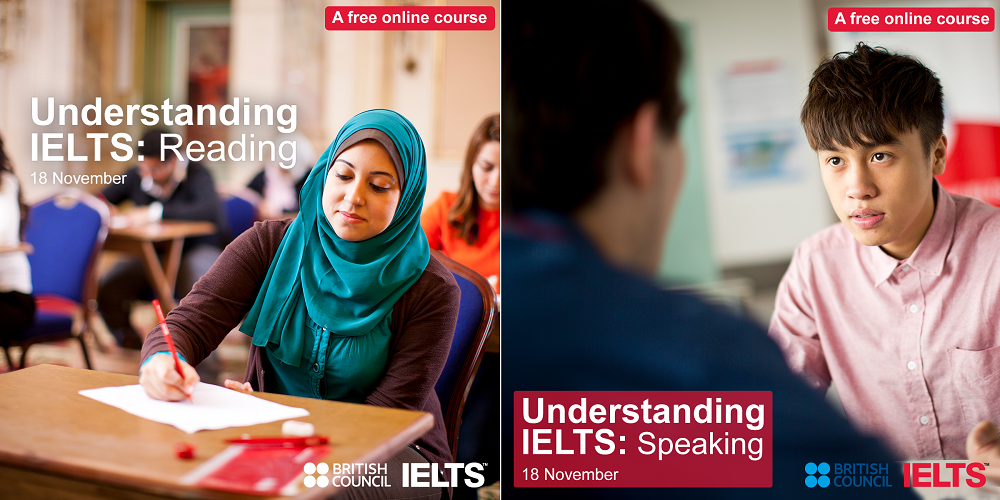 Prepare for success in your IELTS Reading and Speaking test
Join our free limited time online course from 18 November to 8 December 2019.
The British Council's four Understanding IELTS courses give you a complete guide to everything you need to know as you prepare for the IELTS test. 
There are two upcoming courses focusing on Reading and Speaking test that will be conducted separately. In reading course, you'll explore the format of the test and the kinds of text you need to read and develop learning strategies to help you tackle the different task types, from multiple choice to true, false, and not given. While in speaking, you will look in detail at the three parts of the test and learn about the four criteria that will be used to assess your spoken English. 
The tips and techniques will help you improve your English speaking and build techniques to help you succeed. Through practice activities, you'll build confidence and feel fully prepared on test day.
What topics will you cover? 
Reading
The IELTS Reading test format
Reading strategies
IELTS Reading task types
Dealing with vocabulary
What to expect on test day
Find out more here.
Speaking
The IELTS Speaking test format
The assessment criteria
Giving a talk
What to expect on test day
Find out more here.
When does it start? 
Both courses start simultaneously on 18 November 2019.
Who is the course for? 
This course is designed for anyone preparing for the International English Language Testing System (IELTS) test. IELTS teachers will also find it useful.
The British Council is on the ground in six continents and over 100 countries connecting the best of UK culture with a global audience and providing high-quality English language courses.