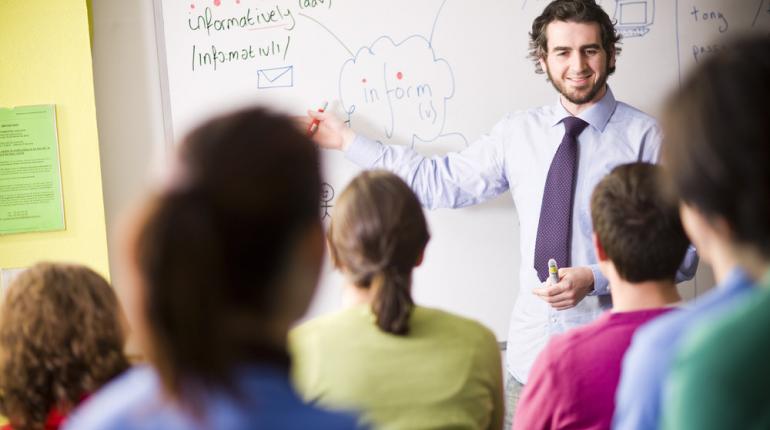 If you register for IELTS with the British Council, you can benefit from our exclusive IELTS Insight workshop. This 2.5hr workshop familiarises you with the IELTS test format. By knowing what the test involves, you will be able to perform more confidently on test day.
There is no better opportunity to learn IELTS techniques and receive IELTS practice first-hand.
The workshop will cover the following topics:
An overview of the IELTS test
Listening techniques and practice
Reading and Writing techniques and practice
Speaking interview techniques and practice
The workshop takes a practical approach to learning, and you will work together with other students to perform tasks.
How can I register for this free workshop?
Instructions to reserve a seat at the workshop will be found in the confirmation email you'll receive upon registration of the IELTS test.
There are limited seats, and it is on a first-come, first-served basis.
When and where can I attend?
The workshop is held at our Napier Road Centre.
Ideally, we suggest that you should take this workshop one month before the date of your IELTS test. This will give you enough time to apply what you have learnt in the workshop to your IELTS preparation.
Workshop dates for 2020
Module

Date 

Time

Academic
Wednesday, 05 Feb 2020
19.00 – 21.30
Wednesday, 19 Feb 2020
19.00 – 21.30
General Training

Tuesday, 04 Feb 2020

19.00 – 21.30

Tuesday, 18 Feb 2020

19.00 – 21.30
*Sessions are subjected to changes at the sole discretion of the organiser.