Starbucks Coffee for our computer-delivered IELTS weekday test takers!*
Offer for our test takers who take our computer delivered test on a weekday! Book a computer-delivered IELTS test session with British Council Korea before June 2019 for the following offer:

Starbucks Coffee e-Gift Card valued at KRW10,000
+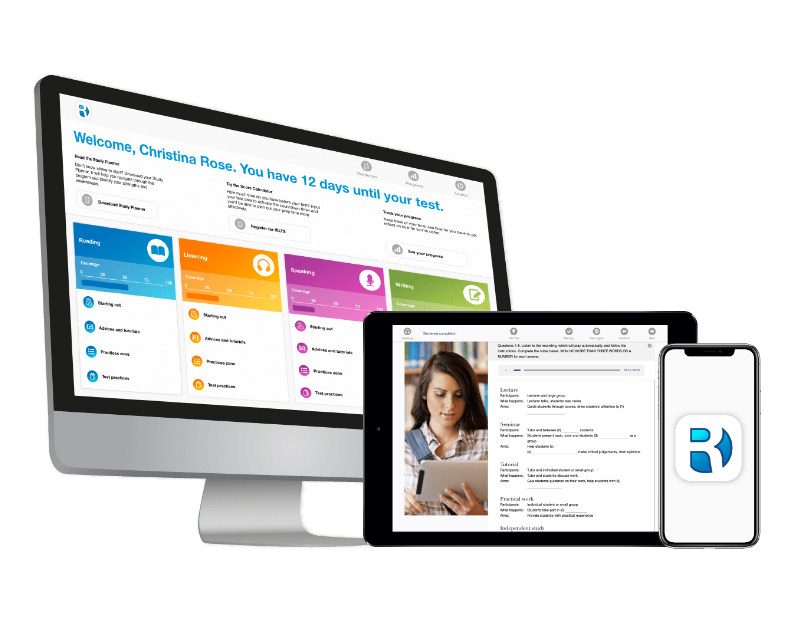 Road to IELTS Last Minute Version
Nine videos
100 interactive activities
Two practice tests for each skill
To get this offer:
Enter 'CDIweekday' in promotion code.
Upon successful registration, you will find an activation code for Road to IELTS Last Minute Version on your registration slip. You will also receive the Starbucks e-Gift Card via SMS!**
** The voucher will be sent out on every Tuesdays, and you will receive one voucher per registration.
Why take IELTS on computer?
Faster results – your IELTS results will be available 5-7 days after the test
More test sessions – test sessions available throughout the week
More Speaking test timeslots - speaking timeslots available on the same day
Last-minute test registration – registration will only close 4 days before the test date, subject to seats availability
Marking – Reading and Listening sections will be auto-marked by computers while the Speaking test will remain to be graded by a trained IELTS examiner
Listening test - headphones will be provided
It's the same IELTS, with more choice.
*Terms and conditions apply
This promotion is only applicable to test takers who register for a computer-delivered IELTS test session with the British Council in Korea from May to June 2019.
Upon successful test registration, eligible test takers will receive the Road to IELTS Last Minute Version upon registration, and the coupons on schedule.
British Council reserves the right to change the type of gift dependent on availability without prior notice.
British Council reserves the sole and absolute right to withdraw, amend and/or alter any part of the whole terms and conditions in relation to this promotion at any time without giving any prior notice to the test takers and the test takers agree to be bound by those changes.
British Council shall not be liable for any claims by the test takers or third-party claims or loses of any nature, including but not limited to, loss of profits, punitive, indirect, special, incidental, or consequential damages or for other damages and any related claims of any nature, including direct, indirect, third-part, consequential or other damages resulting from or in connection with this promotion.